About us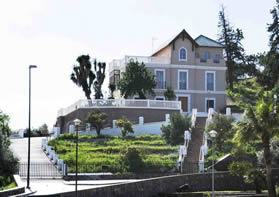 BYGART is an online art gallery whose main objective is to foster the international promotion of our network of collaborating artists and their artwork. We use an Internet based platform which enable us to reach a global audience. Our business model and platform has been developed in a way that allows us to grow organically, in terms of the number of artists we want to engage with, the increasing number of clients/collectors and the variety of complementary services we can offer to both groups. BYGART's mission is to enable the artwork accessible to different client groups through a global platform where artists from anywhere in the world can showcase their creations. Our objective is to be a conduit for this purpose.
And what better place to setup our head-office than in the birthplace of Picasso. From our office in Malaga, Spain we will be able to accomplish our business objectives and dreams.
We are a company BYGART framed in the cultural sector where our main objective is to develop and to promote internationally the work of our network of collaborating artists.
BYGART Office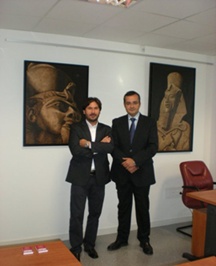 Santiago Bermúdez y Ángel Giró

Founders of BYGART
Importar contacto 'VCard' de la tienda
Address:

C/ Jacinto Benavente, 11 - 1º 9

29601

 Marbella

(Málaga)

- España

Phone:

Email:
---